Bike Tours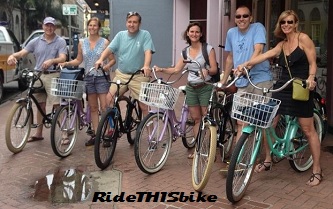 We Love Cycling
As RideTHISbike is staffed by cyclists, one of the joys of working here is showing guests the Big Easy by bicycle. Leading a tour means cycling past and talking about what makes New Orleans such a neat place to live; it's almost like not even working.

What Sets Us Apart
In order to survive in New Orleans, some tour companies are known for sending their guides out with ridiculously large numbers of guests. We are unique though. As the only full service New Orleans bicycle shop offering bike tours, we have other revenue streams. We lead tours because it's fun to get out of the shop on our bikes, not because we have to.

Tour Size
We prefer leading small groups and limiting tours to no more than 8 riders. The more intimate the number, the better we can personalize the tour to your liking. We can take you to places where larger groups cannot go, allowing your group to have a more enjoyable ride.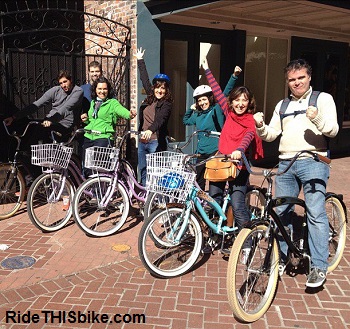 Where We Go
Whether it's your first time in the Crescent City and you've been tied up in conferences at a New Orleans convention or this is your 7th visit, we want to exceed your expectations. Perhaps this means leading your group on one of our pre-planned routes or on a ride based on your interests. Either way, we're flexible and happy to oblige. We can ride past and point out historical places, bars, architecture, restaurants, cemeteries, music clubs, plantation homes, museums, gardens and so much more. If you want to stop for something to eat, drink, to rest or relax, just let us know and we'll fit that in, making the tour more pleasant and memorable.

When and How Long
We book tours for 10:30am and 1:30pm daily, except Tuesdays (which is when we're closed). We will also lead a tour at other times providing a guide is available; just let us know and we'll do our best to work with you. Since we focus on small tours, the duration of the tour can typically be adjusted to your needs; however, the maximum tour length is 3 hours. And don't worry; our tours are not a race.

How Much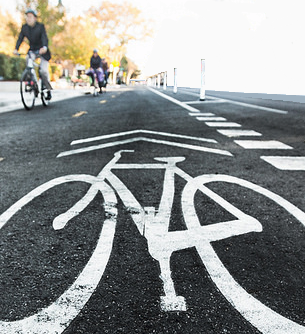 The cost for a tour is $45 per person. If you are alone and want a private tour, the cost is $90. The price includes your bike, helmet (optional except for small children), lock, tour guide and tax. Tips are not included and it is customary to tip your guide if you enjoy your tour.

About Cycling Here
New Orleans has over 100 miles of dedicated bike lanes, paths and off-road trails. Over the course of the tour we ride on these bikeways and on quiet side streets.

Terrain And Climate
New Orleans is compact, completely flat and at (or below) sea level so riding is easy. Most of the year, New Orleans is mild to tropical. It can reach in excess of 80 degrees F even in December or January. While it's sunny much of the time, our proximity to the Gulf of Mexico can leave some days misty and overcast and other days stormy. Normally though, rainfall comes in the form of localized pop up showers. At times, you can literally see a curtain of rain falling several blocks away but not feel a single drop. If you're concerned about getting wet, ponchos are available but frankly, a bike tour is about doing something different. If you happen to get a little wet, it's just one more story to tell the folks back home.

Book Your Tour Now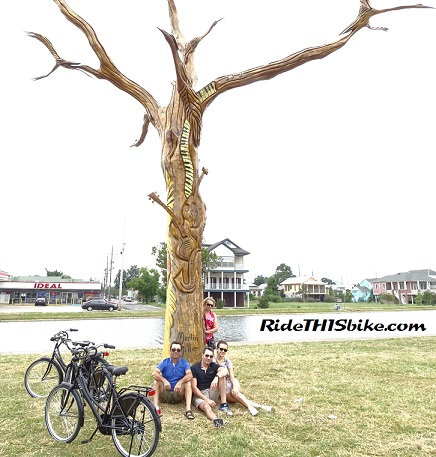 With all the events that take place in New Orleans, our bike tours do sell out. For best results, we recommend that you call ahead and book your tour in advance. The further ahead that you book, the greater the likelihood that a tour will be available.

Cancellation Policy
Nobody books a tour intending to cancel; however, we understand that unforeseen events can change your plans. Unlike other tour companies, with us, you can either re-schedule or receive a refund as follows:

Re-Scheduling Options
First, you may cancel and re-schedule for a different tour date within the next 365 days, subject to availability and black out times (like Jazz Fest). Second, if you are not returning to New Orleans within the next 365 days, you may transfer your tour booking to a friend that's coming to New Orleans! Just give us their name and have them call us to schedule the tour. Either way, you must call to cancel/rebook at least 1 hour before the tour is to depart and a 15% re-booking fee applies.

Refund Policy
If neither you nor someone you know is coming to New Orleans within the next 365 days, you may call us to cancel and request a refund. Provided that you call and cancel at least 1 hour before the tour is to depart, we'll issue a refund less a 30% cancellation penalty. If you call within an hour of the tour or simply do not show up, there is no refund. NO EXCEPTIONS.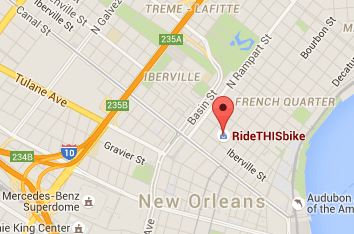 Location, Location...
Conveniently located in New Orleans' historic French Quarter near the Big Easy's best hotels, RideTHISbike is open from 10am to 5pm daily (closed Tuesdays). We're just 1 block off Bourbon Street and 1 1/2 blocks off Canal St. In our block, you'll also find QT Pie Boutique, the Museum of Death, Killer Poboys, Martin Welch Gallery and Deannie's Seafood so there are plenty of reasons to come this way. Stop by, stick your head in the door and say hello!

Thanks!
We welcome your visit and thank you for taking the time to learn more about our bike tours.