Order Your Own Montague

Following are photos and links to more about all Montague bicycles in stock (go straight to the list now). For just the Pavement Bikes in stock, click here. Please note that this list does NOT include Montagues on hand that we've customized. Admittedly, keeping this list up to date is a challenge so contact us for the latest availability.


How To Order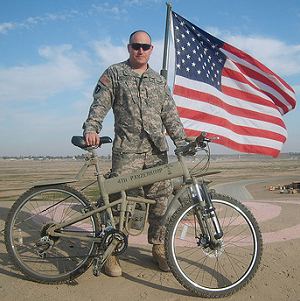 To view specifics about any Montague bike via point and click on our website, click the link below for the bike that you interests you, click the "Add Bike To Cart" button for your total. You may either complete the order online securely via our shopping cart or call us with the details. We'll send you a confirmation email with an estimation of when we'll have your Montague. Payment details can be relayed by phone or a secure, online invoice. Bikes are only shipped once they're tested and tuned. Shipping within the Continental USA is free and sales tax is only charged for sales delivered within the State of Louisiana.


Test Rides & Rentals
If you're in New Orleans, stop by and try a Montague for yourself. We offer both free test rides as well as Montague rentals.

Should you elect to rent a Montague, at the end of the rental, you may apply up to 2 days of rental costs towards the purchase of your new Montague folding bike. This allows you time to determine that the Montague will work for you without any sales pressure. Remember, shipping is free within the Continental USA and we don't collect tax on purchases which are shipped outside Louisiana. That's a sweet deal all around!