Paranoia Of Bicyclists Grips Town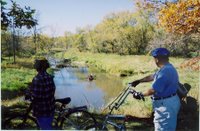 With many of the 40,000 or so bicyclists that bike the 400 State Trail starting or ending their ride in the little town of Reedsburg, Wisconsin, you'd think the folks of Reedsburg would be happy to provide a couple of tent sites for cyclists. Surprisingly, a story that appeared today in the
Wisconsin State Journal
tells how unfounded paranoia recently defeated such a proposal.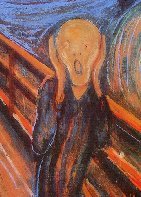 In a public meeting 2 weeks ago, locals expressed fears of criminal cyclists coming into their town and molesting local children. One resident went so far as to propose that criminal background checks be run on everyone looking to use the proposed tent campsites.
It's not as if there has ever been a problem with touring cyclists in this small burg.
According to Matt Scott, Reedsburg's director of city parks, in the 12 years he has served as the parks director, he had not heard a single complaint regarding cyclists including the several times when the state's biggest bike tour came through with over 1000 cyclists camping in tents. Additionally, riders must purchase a pass from the local chamber of commerce to ride the trail; yet, only one check out of thousands purchased by cyclists had ever bounced.
Hopefully, reason will soon prevail and the people of Reedsburg will approve a site for 3 or so tents that has been proposed in another local park.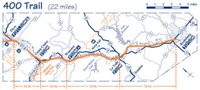 Viewed by many as one of Wisconsin's best long distance cycling routes, the 400 State Trail (click on map to enlarge) is part of a
100+ mile system of interconnected trails in Wisconsin
. As the trail runs northwest from Reedsburg to the town of Trempealeau, it's name changes from the
400 State Trail
to the
Elroy-Sparta State Trail
, the
LaCrosse River State Trail
and finally the
Great River State Trail
.
Labels: 400 State Trail, bike trails, paranoia, rail trails, Wisconsin